The.Avenir Ltd was formed to fulfill a critical local business requirement, which has been a gap for many years. IT business consulting is an important service in any aspect, which is composed of variety of different fields those could assist any kind of business. We understood that there has been an ever-growing passion for IT in the local business arena, and most of them have yet to benefit from the proper application of the IT resources they possess or do not possess.
We as a company are having resources to assist in such scenarios and confident that we will be able to overwhelm our clients with the expertise we have got in the services we are providing.

The.Avenir Ltd. Registered in England and Wales. Registration No. 8334400

We understand of the dynamic nature of your business and which is why we are providing bespoke solutions which are customised for your business needs.
The.Avenir Web Systems and Development Specialist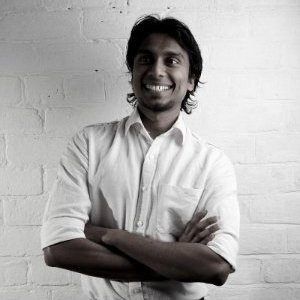 I have been in the web arena in commercial context for over 6 years and have assisted various clients in a full development life cycle of building whole new web systems. These includes complete web projects, troubleshooting, CMS management (Content Management System), upgrades to existing projects and platforms, re-engineering with latest frameworks etc.
Application of latest technologies and frameworks brings a great enlightenment to your company and this has been a favourite output for our clients. In a web development point of view my strengths are HTML5, CSS3, php, javascript and Adobe photoshop. We are also capable of developing responsive web sites which is increasingly popular now. Please feel free to contact me for further information.
- Sam MadushanMSc(Web Development)
"Expert of the subject areas"

The.Avenir has designed an excellent website and provided excellent support to maintain it. Completed every task within the given time line.

Pushpika Welivitige - Service Desk Analyst at South Staffordshire Health Informatics Services
"Helpful, Professional, Results"

Mr Hennayake was recommended to me by an associate.

When I contacted him for the first time, we arranged to meet. During this meeting we talked about different things including my budget. This was very helpful as I was working on a limited budget but still required excellent result.
Mr Hennayake, provided guidance on what a webpage should look like --- this was useful as mine was for a newly registered NGO.

Concluding, I will definitely be happy to recommend him as he has a professional attitude to his work.

Ife Okafor - Heiwa Africa
There are currently no vacancies available.